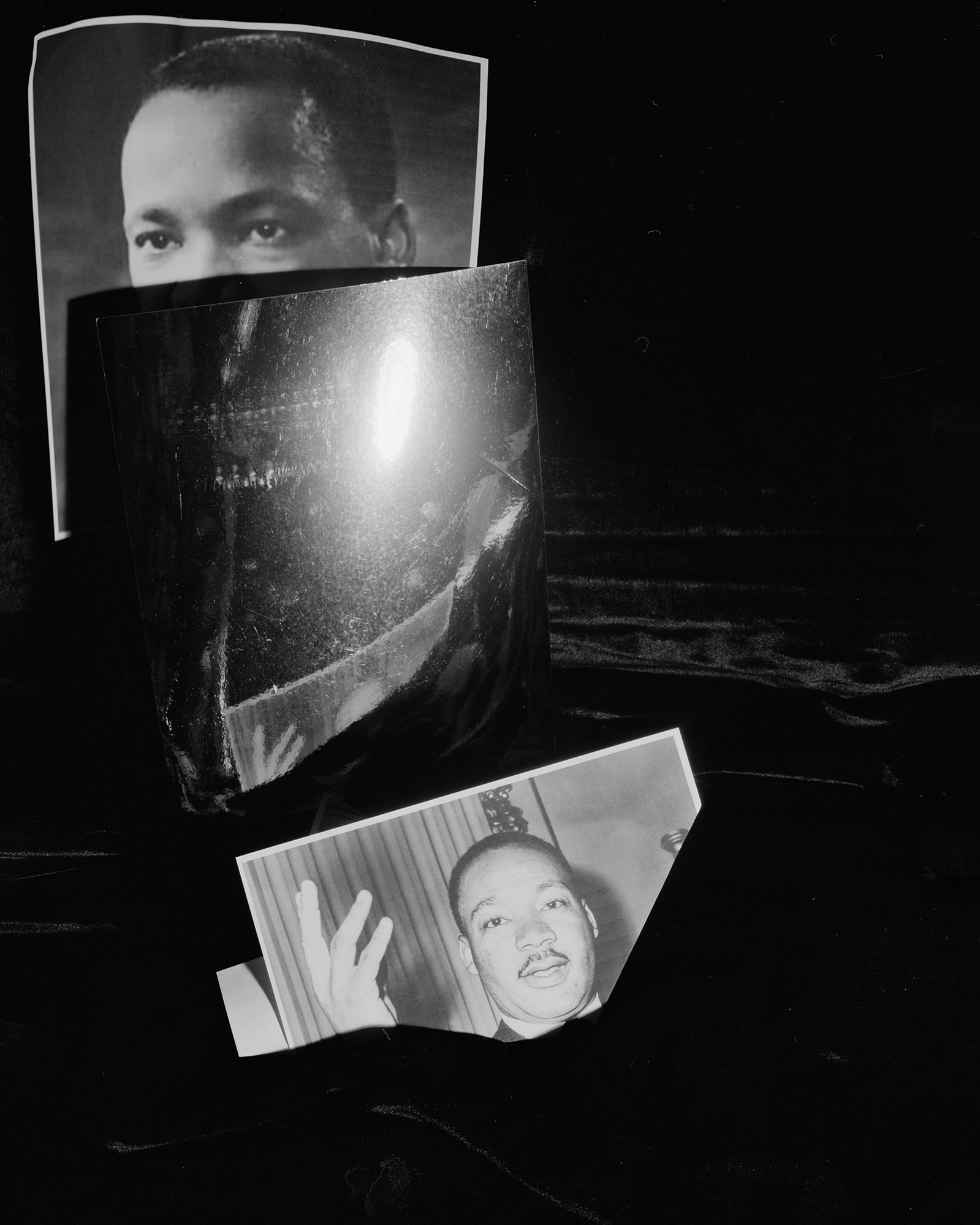 Recently I've been in an alternative mindset about making work, mainly because I don't have access to my studio. Before this I wasn't always physically making work, I was more so working mentally, thinking and reading rigorously before I even out an idea down in the studio.
The Main thing that I've been working on this month of May is my first monograph, which will be of the Black Alchemy work. Working with independent imprint Sleeper Studio. Working on a set of foot notes that tie in all the images, helping to create some understanding for my audience.
One thing that I take away from this whole this whole pandemic, is access in the art world. I feel like things are so much more accessible, and it took a pandemic to do that? There are some arguments going around about exhibition being online, and also those being reviewed without the physical presence. But I'm referring to the vast amount of online talks via Zoom. I've attend some bad one's but also some really great one's like Latoya Ruby Frazier's at Yale in conversation with Gregory Crewdson. It was such an inspiration, also there is one with Robert Adams. Don't get me wrong there are some places that post talk online after the fact, when we are in out normal way of doing things all spread out in various institutions with their own programming. I just feel like we miss so much in real time, with some many things going on so many places all the time, year after year, these zoom lectures have reinvigorated the art/photo/creative communities as a whole I feel. With that sense of community.
Back to my studio practice; things have changed quite a bit because I'm not a person who works from home ever, I'm usually in my studio late evenings into the night and most weekends. Since my studio is on campus, I've had to figure out how to stay productive. Usually, I work in the darkroom weekly, whether it be developing film, teaching, or experimenting with my images. My practice has become more of an online/virtual space. I've been making digital images for this Image Journal project: Home Alone Together, but also trying to explore making images without using film and the darkroom, which I was slowly transitioning to a more virtual space. Now I've been forced to adjust faster than I had hoped. I've been working on zines in InDesign, looking at the Library of Congress Photo Archives and also exploring Black Meme's mostly via twitter / #blacktwitter. Surprisingly I've continued to have things pop up here and there to work towards, so that's been good.
I've been listing to an audio book by Jenny Odell How to do Nothing: Resisting the Attention Economy, and other podcasts interviews about artists like Kerry James Marshall, Stanley Whitney, and Donald Judd, juxtaposing them with text like: Energy/Experimentation: Black Artists and Abstraction 1964 - 1980, Tell them I Said No by Martin Herbert , and David Hammons: Bliz-Aard Ball Sale by Elena Filipovic.
It's probably too big of a question or idea I'm pursuing. Still, I'm trying to figure the balance of notoriety, black artist, abstraction, elusive artists charting their own way in the art world, and why certain people get included and others excluded in the historical art narrative. I've continued interviewing other artists for the Photographers of Color Podcast.
In between everything going on I'm p repping for a residency at the Visual Studies Workshop Project Space for July.
Things I'm Looking at, reading, & listening to:

Tell Them I Said No (Sternberg Press): Martin Herbert; David Hammons Follows His Own Rules By eluding the art world, Hammons has conquered it. By Calvin Tomkins (2019); Cameron Rowland - Institute of Contemporary Arts London; The Poetry Project Podcast, Stefano Harney & Fred Moten - April 24th, 2015 ; Yebba - Distance ; Robert Glasper performing live on KCRW ; Doireann O'Malley: New Maps of Hyperspace_Test_01 ; The Politics of Sight: Sadie Barnette Interviewed by Emily Zimmerman An artist working with FBI surveillance materials.