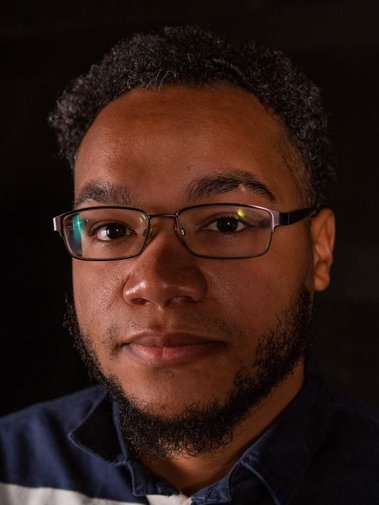 Aaron Turner is a photographer and educator currently based in Arkansas. He uses photography as a transformative process to understand the ideas of home and resilience in two main areas of the U.S., the Arkansas and Mississippi Deltas. Aaron also uses the 4x5 view camera to create still-life studies on identity, history, blackness as material, and abstraction. Aaron received his M.A. from Ohio University and an M.F.A from Mason Gross School of the Arts, Rutgers University. He was a 2018 Light Work Artists-in-Residence at Syracuse University, 2019 EnFoco Photography Fellow, a 2020 Visual Studies Workshop Project Space Artists-in-Residence, a 2020 Artist 360 Mid-America Arts Alliance Grant Recipient, the 2021 Houston Center for Photography Fellowship Recipient, a 2021 Creators Lab Photo Fund recipient from Google's Creator Labs & the Aperture Foundation, and 2022 Darryl Chappell Foundation photographer-in-residence at Ogden Museum of Southern Art.
Assistant Professor of Art (Photography/Interdisciplinary Practice)
University of Arkansas, School of Art
Director, Center for Art as Lived Experience
Research Interest: Photography as a Transformative Process to understand place, identity, abstraction and aggregation. Photographers of Color.
Prints, books and portfolios available upon request.

Photo: Gus Aronson
Contact
aturn1990@gmail.com
Based in Arkansas